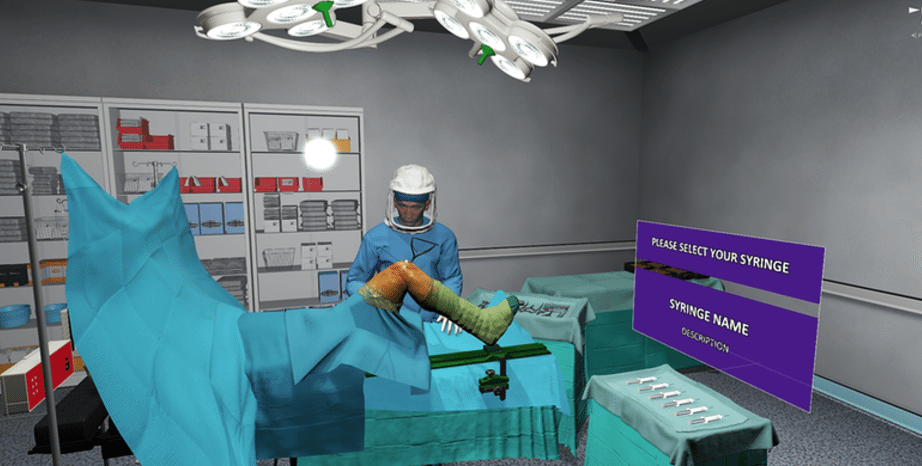 The evening will consist of a number of talks and panels from notable persons and companies within the MedTech industry, including Hilary Thomas of KPMG, Dr. Shaffi Ahmed, UCL VR Lab and Touch Surgery. The event will offer an introduction to the sector and a discussion about the applications of VR within the MedTech sector, as well as demonstrations of the latest technology from FundamentalVR, Ultrahaptics and more.
Beginning at 6pm, the hosts of the Realities Centre will offer an introduction to the event and the MedTech VR Surgery Hackathon that will follow later in the week. From there an evening of presentation and panels will begin with Hilary Thomas, Chief Medical Advisor at KPMG, offering an 'Introduction to VR for the Medical Industry: Market Size & Potentials'. Dr. Shaffi Ahmed of Medical Realities will discuss his live surgery broadcast in a talk entitled 'Proof of the Power of VR' and UCL VR Lab will present the current and future uses of haptics in MedTech.
Demos from FundamentalVR and Ultrahaptics will be offered on stage, with breaks in the scheduling for attendees to try them out for themselves, as well as a panel entitled 'MedTech CGI VR: Current Achievements & Potentials'.
Drinks and light bites to eat will be kindly provided by KPMG.
Hashtag: #MedTechVR
Sponsors: KPMG, AMD, HTC Vive
Note: Speakers subject to change.